I haven't done this post since May! WHAT?! I love doing these posts so I'm not sure why I haven't done these for ages. I love cleaning up my virtual shelf and these posts usually generate a lot of discussions, which is always fun!
Credit, as always, goes to the wonderful Lia @ Lost in a Story for this decluttering idea! I'm far, far into my TBR shelf now… find out how many books I've removed, so far, below!
The aim is to declutter your tbr shelf. To do this:
Go to your Goodreads to-read shelf.
Order on ascending date added.

Take the first 5 (or 10 if you

'

re feeling adventurous) books. Of course if you do this weekly, you start where you left off the last time.

Read the synopses

 

of the books

Decide: keep it

 

or should it go?
---
The Bloody Chamber and Other Stories by Angela Carter
Synopsis:An absorbing collection of dark, sensual, and fantastic stories inspired by the fairy tales and legends of Red Riding Hood, Bluebeard, Beauty and the Beast, vampires, werewolves, and more. 
~
I've been told by a friend that this book is shitty, but I can't ignore the great reviews on GR, so I'm keeping this one!
keep
---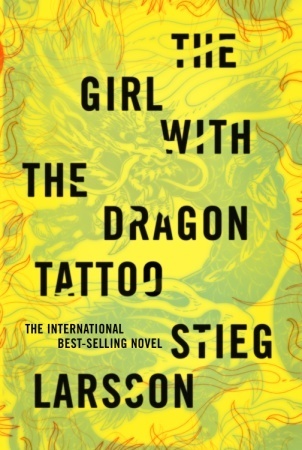 The Girl with the Dragon Tattoo by Steig Larsson
Synopsis: It's about the disappearance forty years ago of Harriet Vanger, a young scion of one of the wealthiest families in Sweden . . . and about her octogenarian uncle, determined to know the truth about what he believes was her murder.
It's about Mikael Blomkvist, a crusading journalist recently at the wrong end of a libel case, hired to get to the bottom of Harriet's disappearance . . . and about Lisbeth Salander, a twenty-four-year-old pierced and tattooed genius hacker possessed of the hard-earned wisdom of someone twice her age—and a terrifying capacity for ruthlessness to go with it—who assists Blomkvist with the investigation. This unlikely team discovers a vein of nearly unfathomable iniquity running through the Vanger family, astonishing corruption in the highest echelons of Swedish industrialism—and an unexpected connection between themselves.
~
It may surprise some of you, but I've lost all interest in reading this book so I'm definitely going to remove it from my shelf!

remove
---
The Da Vinci Code by Dan Brown
Synopsis: Harvard professor Robert Langdon receives an urgent late-night phone call while on business in Paris: the elderly curator of the Louvre has been brutally murdered inside the museum. Alongside the body, police have found a series of baffling codes. As Langdon and a gifted French cryptologist, Sophie Neveu, begin to sort through the bizarre riddles, they are stunned to find a trail that leads to the works of Leonardo Da Vinci – and suggests the answer to a mystery that stretches deep into the vaults of history.
~
This sounds like it should be right up my street, but again, as with the previous book, I've lost all interest in reading it!

remove
---
Murder on the Orient Express by Agatha Christie
Synopsis:Travelling on the Orient Express, Poirot is approached by a desperate American named Ratchett. Afraid that someone plans to kill him, Ratchett asks Poirot for help. Sadly the very next day Ratchett's worst fears become reality, when he is found dead in his cabin, a victim of multiple stab wounds. With nothing but a scrap of paper to go on, Poirot must piece together Ratchett's identity before he can establish which of his fellow passengers murdered him.
~
I won a giveaway of this book right around the time the movie came out, so I actually own this book already! Unfortunately, it's got Johnny Depp's face on it…
keep
---
A Maggot by John Fowles
Synopsis: In his prologue, John Fowles tells us that A Maggot began as a vision he had of five travellers riding with mysterious purpose through remote countryside. This image gives way to another – a hanging corpse with violets stuffed in its mouth – which leads us into a maze of beguiling paths and wrong turnings, disappearances and revelations, unaccountable motives and cryptic deeds, as this compelling mystery swerves towards a starling vision at its centre.
~
This doesn't have the best reviews out there, but 3.5 stars isn't too bad. I love the synopsis, title and cover for this book so it's definitely staying, at least for now.
keep
---
The Ritual by Adam Nevill
Synopsis: When four old University friends set off into the Scandinavian wilderness of the Arctic Circle, they aim to briefly escape the problems of their lives and reconnect with one another. But when Luke, the only man still single and living a precarious existence, finds he has little left in common with his well-heeled friends, tensions rise. With limited experience between them, a shortcut meant to ease their hike turns into a nightmare scenario that could cost them their lives. Lost, hungry, and surrounded by forest untouched for millennia, Luke figures things couldn't possibly get any worse. But then they stumble across an old habitation. Ancient artefacts decorate the walls and there are bones scattered upon the dry floors. The residue of old rites and pagan sacrifice for something that still exists in the forest. Something responsible for the bestial presence that follows their every step. As the four friends stagger in the direction of salvation, they learn that death doesn't come easy among these ancient trees . . .
~
I thought I didn't know this was a book before I went and saw the movie, and when I came out of the cinema I immediately went to add it to my TBR, only to find that it was already on there! I enjoyed the film so I can imagine this will be good as a book.
keep
---
Under a Watchful Eye by Adam Nevill
Synopsis:When the sudden appearance of a dark figure shatters his idyllic coastal life, he soon realizes that the murky past he thought he'd left behind has far from forgotten him. What's more unsettling is the strange atmosphere that engulfs him at every sighting, plunging his mind into a terrifying paranoia.
To be a victim without knowing the tormentor. To be despised without knowing the offence caused. To be seen by what nobody else can see. These are the thoughts which plague his every waking moment.
Imprisoned by despair, Seb fears his stalker is not working alone, but rather is involved in a wider conspiracy that threatens everything he has worked for. For there are doors in this world that open into unknown places. Places used by the worst kind of people to achieve their own ends. And once his investigation leads him to stray across the line and into mortal danger, he risks becoming another fatality in a long line of victims . . .
~
I know I only added this one because I added the previous book, however, it does sound good!
keep
---
Cold Hand in Mine by Robert Aickman
Synopsis: Cold Hand in Mine stands as one of Aickman's best collections and contains eight stories that show off his powers as a 'strange story' writer to the full, being more ambiguous than standard ghost stories. Throughout the stories the reader is introduced to a variety of characters, from a man who spends the night in a Hospice to a German aristocrat and a woman who sees an image of her own soul. There is also a nod to the conventional vampire story (Pages from a Young Girl's Journal) but all the stories remain unconventional and inconclusive, which perhaps makes them all the more startling and intriguing.
~
Love horror short story collections like this! This is a definite keeper as it sounds fab and the reviews are very good!
keep
---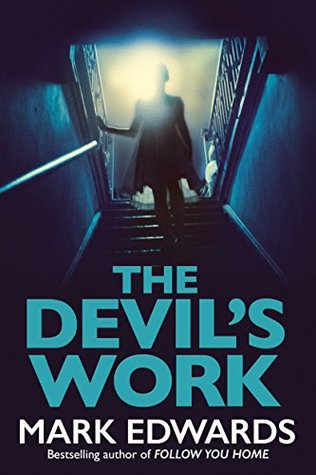 The Devil's Word by Mark Edwards
Synopsis: It was the job she had dreamed of since childhood. But on her very first day, when an unnerving encounter drags up memories Sophie Greenwood would rather forget, she wonders if she has made a mistake. A fatal mistake.
What is her ambitious young assistant really up to? And what exactly happened to Sophie's predecessor? When her husband and daughter are pulled into the nightmare, Sophie is forced to confront the darkest secrets she has carried for years.
As her life begins to fall apart at work and at home, Sophie must race to uncover the truth about her new job…before it kills her.
~
Mark Edwards' thrillers get such amazing reviews, I've got to read one at some point! This is a keeper.
keep
---
I Let You Go by Clare Mackintosh
Synopsis: Every morning and evening, Zoe Walker takes the same route to the train station, waits at a certain place on the platform, finds her favorite spot in the car, never suspecting that someone is watching her …
It all starts with a classified ad. During her commute home one night, while glancing through her local paper, Zoe sees her own face staring back at her, a grainy photo along with a phone number and listing for a website called findtheone.com.
Other women begin appearing in the same ad, a different one every day, and Zoe realizes they've become the victims of increasingly violent crimes – including rape and murder. With the help of a determined cop, she uncovers the ad's twisted purpose … a discovery that turns her paranoia into full-blown panic. For now Zoe is sure that someone close to her has set her up as the next target.
And now that man on the train – the one smiling at Zoe from across the car – could be more than just a friendly stranger. He could be someone who has deliberately chosen her and is ready to make his next move
~
I actually recently downloaded this as an audiobook as I had some free credits, so I'm part way through listening to it!
keep
---
Only 2 books down this time around… 2 very popular books that is!
Books analysed // 383
Books removed // 153
How many of these books do you know and want to read? Do you disagree with any of my verdicts? Let me know!