Guys, I did it! I completed my first ever 25 in Five challenge with a healthy time of 25hrs,
 7minutes and 2 seconds! I started this challenge thinking it would be a breeze, but it isn't called a challenge for no reason! As much as I love reading, reading, on average, 5 hours a day is absolutely tiring, especially after a long 8 hour day at work. BUT, I managed it anyway, finishing late last night.
Here's a quick wrap up of everything I managed to read through the challenge.
---
Books I read, ratings & mini-reviews:
LoveMurder by Saul Black – ⭐⭐⭐⭐✨
This is the second in a series which follows detective Valerie Hart. I really enjoyed book #1 The Killing Lessons so I expected to enjoy this anyway, but it turns out that I loved this one that little bit more!
The sensationalism of the crime followed through the book and the intelligent criminals were really interesting to follow. Even though I guessed the bad guy from early on, I still enjoyed the story all the way through!
~
Fellside by M. R. Carey – ⭐⭐⭐
After reading and really loving both of The Hungries novels by this same author, I pushed this book up my TBR as I was expecting to love it. Unfortunately, it was a let down – an opinion that seems to be shared by lots of other readers!
I'm not sure what I was expecting from this book but it wasn't what I got. I think it's safe to say that I don't get on with fictional things about prisons… I was hoping for more creepiness in this, the cover makes you think that it's going to be paranormal, but only the tiniest sections spooked me. The rest I found very laborious to read.
~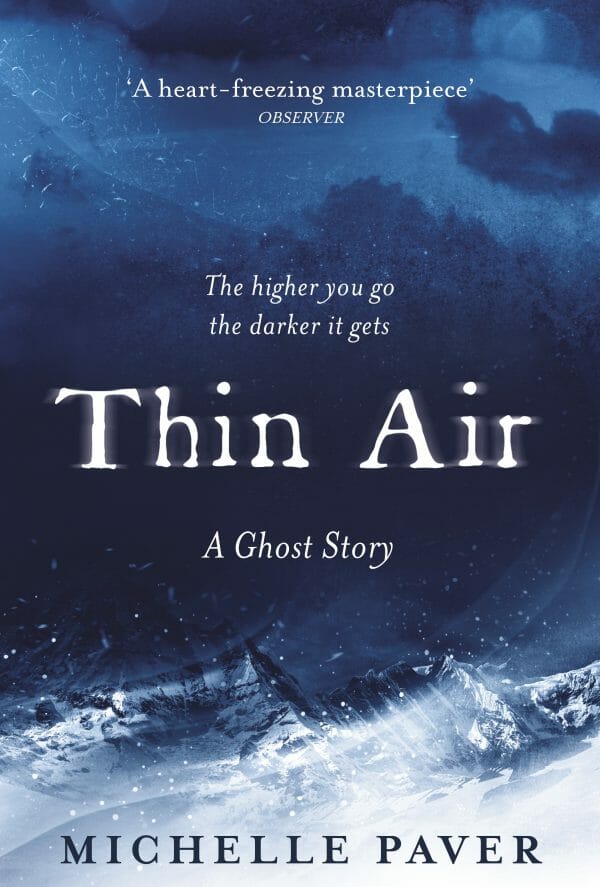 Thin Air by Michelle Paver – ⭐⭐⭐⭐
I had this book on my TBR for a really long time and after seeing and hearing lots of great reviews for it I knew I had to read it. I love horror books based on climbing expeditions so I knew this novel would be a good fit for me.
I struggled not to compare this to The White Road by Sarah Lotz while reading it because that was a huge 5 star read for me. I did feel this one was a little slow to pick up, but once it did, it was very chilling! I really enjoyed getting to know the narrator and the other characters, they were all very well developed for such a short book.
~
The Missing Girl by Shirley Jackson – ⭐⭐⭐
I went into this teeny tiny book expecting it to be 1 story, but it turned out to be 3, which was a nice surprise. I love Jackson's work, I think she's extremely good at creating sinister undertones in very normal day to day life situations.
I've read several other pieces of her work, and for me, this little collection wasn't the best of the stuff I've read. I enjoyed each story to about a 3 star level, maybe the last one being 4 stars. There's no doubt Jackson can write an unsettling story, but I'd pick up a collection of hers like Dark Eyes, over this.
~
Night by Elie Wiesel – ⭐⭐⭐⭐⭐
The last book I finished for this challenge was definitely the best! I've always been morbidly interested in WW2 and all the atrocities that happened throughout it. It's so hard to imagine the things that went on really went on. It's incomprehensible what human beings did to other human beings during this time.
Night is an absolutely incredible, heartbreaking and harrowing tale of one young boy's survival of concentration camps. The novel is short at 120 pages, but it includes everything you need to know and it's earth-shatteringly difficult to read. I can see why this novel is on school curriculum's – it's a very eye-opening account of the atrocities on the Holocaust.
~
The Doll and Other Stories by Daphne du Maurier – 60 pages left…
I started this short story collection by Daphne du Maurier after finishing Thin Air as I thought short stories would be quick and make time feel faster. Unfortunately, when I first picked up the book I didn't love the stories I was reading and ended up putting it down and picked up the Shirley Jackson stories instead.
After finishing Night I had an hour left to go so I thought re-picking this book back up would be the best plan, otherwise, I was never going to finish it. I'm still not loving the collection as I'd hoped, but the few stories I read yesterday were better than the first ones.
---
So there we have it, a wrap-up of my first successful 25 in Five challenge, plus mini-reviews for the books I managed to read.
Did you guys participate in 25 in Five this time around? I don't think I'll be doing it again any time soon, my brain needs a good rest from all that reading! But I'll definitely give it a shot at another time, maybe it could be a once a year thing.
Have you read any of these books? What did you think?