Hello everyone! Today I'm bringing something a little bit different!
I teamed up with Inside my Library Mind on her new Book Swap series! Basically, we look at their "read" shelf on Goodreads, pick a few books we would like to read ourselves, and then out of the books you picked, they will recommend the one they think would be best for your tastes! It's a lot of a fun and can be quite tricky!
Marija already did her post from the books I chose from her shelf! You should check it out here!
Before we get started, I just want to say, if you don't already follow Marija @ Inside My Library Mind then you definitely should! Her blog is so colourful and cute! She reviews a whole variety of books, and posts lots of different content, so there's something on her blog for everyone. She's also a really lovely person and will always make the effort to interact on your blog posts, Instagram pics etc!
---
 Marija's picks…
All the Ugly and Wonderful Thing by Bryn Greenwood
She said: I know this has a really controversial relationship in it, and I think books that are polarizing are really interesting and I always want to see where I stand with them. Plus, I love books that have deep explorations of relationships and this one seems to be exactly that, so it really intrigues me.
I say: This is such a great pick! I really enjoyed this book when I read it and for someone who loves deep explorations of relationships, I think you would love this one too! The problem I have with recommending this one is how other people feel about the difficult relationship in this. I personally thought it was quite beautiful, although troubling, whereas others through-and-through hated it.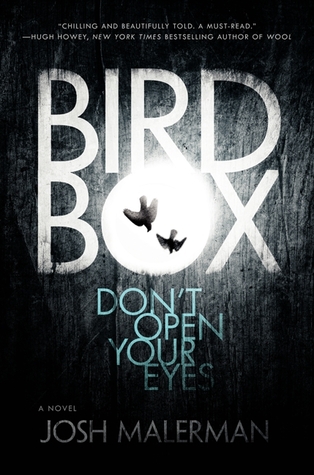 Bird Box by Josh Malerman
She said: I get kind of freaked out by thrillers lol, so I can only read one once in a while. However, this one seems to have a supernatural element to it (maybe?) and I don't get scared by that (only stuff that can actually happen scares me) so I am really interested in this. Plus, people who read all kinds of books love this one, so I hope I would too. 

I say: This is more than a thriller! This is horror! I don't think you'd enjoy this one as it's more about an epidemic that, though unlikely, could happen… I guess? So I don't think this one would suit you as much, although it is a fantastic novel, and if you're ever looking for a scare, look for it here!
Sometimes I Lie by Alice Feeney
She said: This sounds like it has an unreliable narrator, and I am a huge fan of that. I think not being able to trust the narrator brings so much to the story and the suspense, and I am always intrigued by books like that.
I say: This is definitely an unreliable narrator novel so you will love it for that! I really enjoyed this book, it's full of twists and turns. As a suspense reader yourself, I definitely this you should give this one a try. I've seen various opinions on it, but the overall is that it's really good, and I have to agree!
Dark Matter by Blake Crouch
She said: I have very little idea what this is about, but it's a book that made such a boom that I instantly want to see what the fuss is about. I also like the idea of multiple universes so I think I might enjoy this one.
I say: Oh my gosh! This was my favourite read from 2016 and I recommend it to everyone I meet. It's a good think you don't really know much about this one because that's how I think this one needs to be appreciated. As a reader of many genres, I think you'd love this one!
Good Me, Bad Me by Ali Land
She said: Again, this is giving me unreliable narrator vibes, so I am intrigued. I also feel like the exploration of having a parent that is a serial killer can bring a lot to the story in terms of how that would reflect on one's nature and what not. A really interesting concept. Plus, I really like awful female characters, it's one of my favorite things.
I say: This book is definitely superb, but I don't think it's necessarily an unreliable narrator book. I would recommend this novel anyway, because I think it's a superb read for any thriller reader, especially if you don't read them as often as I do. I think it will pack an even bigger punch for you!
~
The book I've chosen for you, Marija, is…
Dark Matter by Blake Crouch
Not only is this my favourite book out of your selections, I think this would fit with your bookish tastes perfectly! There's a little bit of everything for every kind of reader in here. It's fast-paced and thrilling, like a YA Fantasy. It's exciting and tense, like a thriller. And it's got that little bit of romance in there to warm your heart!
You mentioned liking the idea of multiple universes? Well you're in for a treat with this one! It's so twisty and mind-bending… I've never been one for reading sci-fi fantasy, but this novel changed my whole opinion on the genre!
Not only this, but I think you'll like the characters as well as the story. Everything about this novel is strong. Read it, and enjoy it!
---
Thanks again Marija for letting me be a part of this blog series" It's been a lot of fun seeing what kind of book you'd recommend for me to read, and it's been even more fun trying to pick one book out of the 5 amazing ones you took from my shelf! I hope I made the right choice!
Again, don't forget to go and follow Inside My Library Mind and if you liked this post, why don't you join in? You can set your participation in motion by commenting on her blog post here!