I'm usually good at only adding 3 books to my TBR over two weeks, but I've added 5 this time! There's just so many books I want to read.
---
Synopsis: Teenager Susan Garth was "a clean-talking sweet little girl" of high school age before she started having "fits"—a sudden aversion to churches and a newfound fondness for vulgarity. Then one night, she strips in front of the parish priest and sinks her nails into his throat. If not madness, then the answer must be demonic possession. To vanquish the Devil, Bishop Crimmings recruits Father Gregory Sargent, a younger priest with a taste for modern ideas and brandy. As the two men fight not just the darkness tormenting Susan but also one another, a soul-chilling revelation lurks in the shadows—one that knows that the darkest evil goes by many names.
~
I'd never heard of this book until I saw a couple of Bookstagrammers mention it in their stories. The cover instantly intrigued me – how creepy! – and I love a good book about evil and Satan. Average reviews for this one… but horrors are very hard at pleasing lots of people.
---
Synopsis: Alex Taylor wakes up tied to an operating table.
The man who stands over her isn't a doctor.
The offer he makes her is utterly unspeakable.
But when Alex re-awakens, she's unharmed – and no one believes her horrifying story. Ostracised by her colleagues, her family and her partner, she begins to wonder if she really is losing her mind.
And then she meets the next victim.
~
I've had this novel on my radar for ages, I can't believe I never added it to my official Goodreads TBR! I manage to bag this book for a bargain £2 in The Works. It's got a great overall rating! I hope this isn't one of those books that I'm in the minority for.
---
Synopsis: Cornwall, summer of 1986.
The Davenports, with their fast cars and glamorous clothes, living the dream in a breathtaking house overlooking the sea.
If only… thinks sixteen-year-old Tamsyn, her binoculars trained on the perfect family in their perfect home.
If only her life was as perfect as theirs.
If only Edie Davenport would be her friend.
If only she lived at The Cliff House…
~
I was super lucky to win this novel in a HQ giveaway at the beginning of the month. I'd never heard of it before but its sounds a little sinister – right up my street! I love the cover for it too, the colours blend to beautifully.
---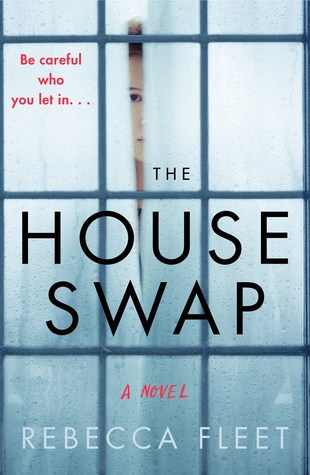 Synopsis: When Caroline and Francis receive an offer to house swap–from their city flat to a townhouse in a leafy, upscale London suburb–they jump at the chance for a week away from home, their son, and the tensions that have pushed their marriage to the brink.
As the couple settles in, the old problems that permeate their marriage–his unhealthy behaviors, her indiscretions–start bubbling to the surface. But while they attempt to mend their relationship, their neighbor, an intense young woman, is showing a little too much interest in their activities.
Meanwhile, Caroline slowly begins to uncover some signs of life in the stark house–signs of her life. The flowers in the bathroom or the music might seem innocent to anyone else–but to her they are clues. It seems the person they have swapped with is someone who knows her, someone who knows the secrets she's desperate to forget…
~
I was lucky enough to see the opportunity to request this arc on Twitter and so I did! I had seen the book on Netgalley but hadn't requested it, because I'm keeping my hands off Netgalley at the moment. There aren't many review for this one at the moment, and I'm now slightly worried it might be more of a domestic thriller than I originally thought, but we'll see!
---
Synopsis: How far are you willing to go for Mister Tender?
At fourteen, Alice Hill was viciously attacked by two of her classmates and left to die. The teens claim she was a sacrifice for a man called Mister Tender, but that could never be true: Mister Tender doesn't exist. His sinister character is pop-culture fiction, created by Alice's own father in a series of popular graphic novels.
Over a decade later, Alice has changed her name and is trying to heal. But someone is watching her. They know more about Alice than any stranger could: her scars, her fears, and the secrets she keeps locked away. She can try to escape her past, but Mister Tender is never far behind. He will come with a smile that seduces, and a dark whisper in her ear…
~
Inspired by a true story – I remember hearing about the Slenderman killings that this is based off. Everyone says this is creepy and horrifying… definitely going on my TBR! I love, love, love this cover art too, it's vintagey horror.
---
So there you have it, those are the books I've added to my TBR over the past couple of weeks.
I'd love to hear about any books you've discovered recently! And are any of these on your TBR?