So, if you follow me on Instagram you would have seen that I created myself a little TBR pile last night. This TBR is a general one, for all my reading, not just for the month. For a while now I've felt like I needed a structure to my reading – I have so many purchased books that have been sat unread on my shelves for ages! As one of my 2018 bookish goals is to read more of my backlog I thought creating a TBR pile would be a great way of achieving this goal!
There is no rhyme and reason to this TBR, I just picked books I knew I wanted to read or I felt I really should read, considering the amount of time they've been on my shelves.
---
Book number 1
NOS4A2 by Joe Hill
This is the book I'm currently reading. At 700 pages, it's by far the longest book on my TBR so far and I'm currently only 200 pages in, but I thought I may as well count it, that way I can feel like I'm already achieving something! This was a pressie from my Uncle for my 21st birthday – he's always been so good at buying me gifts! – and it's also my book choice for January's BookBum Club theme!
~
Book number 2
The Chalk Man by C. J. Tudor
The lovely Janel @ Keeper of Pages sent me her copy of this novel to read, so I've made it a priority… not that that really means anything… because she's sent me another book that I haven't read or put on my TBR yet…
Anyway, this one is also being published in a few days, so it would be good to get it read at least near to its publication date!
~
Book number 3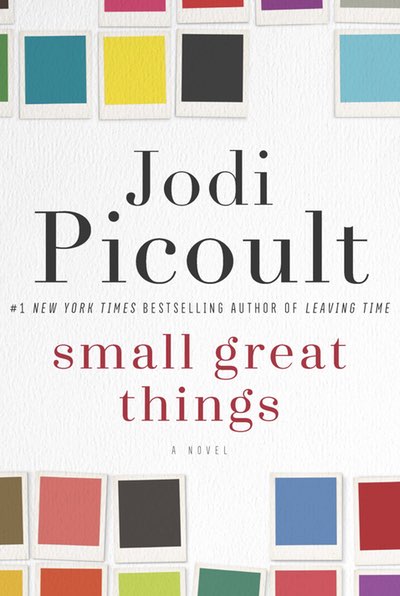 Small Great Things by Jodi Picoult
This book is also on my TBR thanks to Janel! She's setup a readalong for it, starting February 1st (if you want to join in, let me know and I can add you to our IG group chat!). I won an Amazon voucher giveaway back in April and I bought this book (among others) with the money… it's about time I read it! This book will also give me a bit of a break from my usual kind of reads.
~
Book number 4
The Dumb House by John Burnside
An Instagrammer introduced me to this in November 2016 and from then on, I really wanted to read it… so I did what I always did! Get excited for it, buy it, and let it sit on my shelves for over a year. This one sound super bizarre and dark. It has mixed ratings but I hope I can get some enjoyment out of it!
~
Book number 5
Sweet Little Lies by Caz Frear
I was lucky to win this book from Reader's First a long time ago, yet I didn't pick it up straight away like I should have, and instead left it to collect dust on my shelves. Now is the time to finally read and review it for them! I'm not 100% sure why I didn't pick this up sooner because it has so many fantastic reviews!
~
Book number 6
The Polygamists Daughter by Anna LeBaron
And lastly, I wanted to squeeze a nonfiction novel in. I have been eager to read this novel since its release! I bought it a few months ago so it hasn't been collecting dust for too long – I hope I like it as much as I'm expecting to. I'm really interested in the whole Mormon way of life, the normal side and the darker side, so this book fits perfectly with my interests!
---
So there we have it! That's the planned TBR pile I have for the time being. I think it's a pretty good selection of books so far and I can see myself sticking to it (I will stick to it, I will stick to it). Of course, if I'm sent a book from the publishers or put on a blog tour, my pile may change ever so slightly, but I will always come back to the next book in the planned pile.
I'd be interested to know if you guys keep a TBR pile and actually stick to them? If you don't, how do you keep up with the backlog of your old book purchases?