I'm back again with my latest Friday Finds post! It's been around a month since I last did one of these, but I've tried to be good and not add too many new books!
Here's the newest 4 books I've found and added to my TBR shelf this past few weeks.
---
Synopsis: When they were kids, Gillian and John used to visit the local cemetery every Sunday after church. It was a curious place for children to frequent, but they had their reasons. The main attraction was the lofty hill that separated the cemetery from the elementary school, and the act of tumbling down it like Jack and Jill was a ritualistic escape from the abuse they were suffering at their father's hands. 
It was an escape that lasted only until John's tragic death. 
Now, Gillian is all grown up. Married with two children, she has managed over the years to force the trauma of her nightmarish childhood into the darkest recesses of her mind. 
But lately there are dreams, and in them Gillian sees impossibly vivid reenactments of the horrors she endured as a child. Nightly, she sees John die all over again, only not in the way she remembers. 
And something else is in those dreams, stalking her, a terrible figure with wire-hanger hands and a plastic bag wrapped around its rotten face. A monster whose reach starts to extend beyond the boundaries of sleep into the waking world, threatening everything Gillian holds dear. 
A monster she once called Daddy.
~
I saw Chandra (wherethereadergrows) rave about this book on her Instagram and I was intrigued. I initially loved the sinister looking cover and once I read the chilling synopsis, I just knew I had to have it!
---
Synopsis: Waking up in an unknown forest with four strangers, James has an unsettling feeling that the group is not alone. As tension mounts and he finds himself questioning the motives and loyalty of his companions, one of the group members disappears, leaving only a pool of blood behind. It soon becomes clear that something very large and unnatural is in the deep secret places of the forest. And it knows they are there . . .
~
I got roped into buying this one for just 99p after my daily BookBub email landed in my inbox. It was so cheap and I couldn't resist the creepiness!
---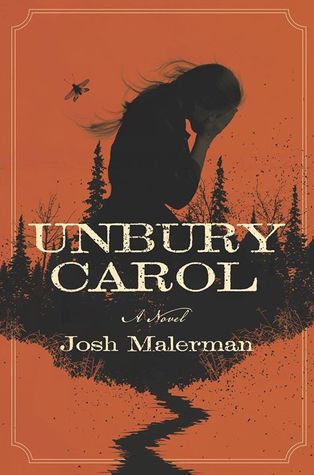 Synopsis: Carol Evers is a woman with a dark secret. She has died many times . . . but her many deaths are not final: They are comas, a waking slumber indistinguishable from death, each lasting days.
Only two people know of Carol's eerie condition. One is her husband, Dwight, who married Carol for her fortune, and—when she lapses into another coma—plots to seize it by proclaiming her dead and quickly burying her . . . alive. The other is her lost love, the infamous outlaw James Moxie. When word of Carol's dreadful fate reaches him, Moxie rides the Trail again to save his beloved from an early, unnatural grave.
And all the while, awake and aware, Carol fights to free herself from the crippling darkness that binds her—summoning her own fierce will to survive. As the players in this drama of life and death fight to decide her fate, Carol must in the end battle to save herself.
~
When researching some exciting 2018 releases for my most anticipated books of 2018 post, I stumbled across this new Malerman novel! Not that I've read Black Mad Wheel yet… but I'm still keeping my eye on him as an author because BirdBox was outta this world good!
---
Synopsis: Meet Hanna.
She's the sweet-but-silent angel in the adoring eyes of her Daddy. He's the only person who understands her, and all Hanna wants is to live happily ever after with him. But Mommy stands in her way, and she'll try any trick she can think of to get rid of her. Ideally for good.
Meet Suzette.
She loves her daughter, really, but after years of expulsions and strained home schooling, her precarious health and sanity are weakening day by day. As Hanna's tricks become increasingly sophisticated, and Suzette's husband remains blind to the failing family dynamics, Suzette starts to fear that there's something seriously wrong, and that maybe home isn't the best place for their baby girl after all.
~
I want… no I need this novel! Another book I found after scouting out some great 2018 books. This one sounds so dark and flesh-crawlingly creepy. Children are scary!!
---
So there you have it, those are the books I've added to my TBR this past few weeks!
Let me know what books you've discovered recently!