Today I wanted to showcase a selection of novels that are coming out in 2018 that I'm super excited to read! There isn't a huge amount but I have to wait soooo long to read some of them, it makes me wanna cry!
Last year I did this same post but for 2017… obviously… and I've done a round-up for that in my end of year post (coming soon!!) so I thought why not do it for 2018 too? Click on the book covers to find the books & read the synopses on Goodreads.
---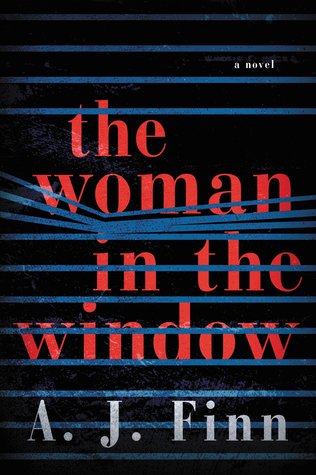 The Woman in the Window by AJ Finn 
I've had this on my radar since MARCH! I've already seen great reviews for it and I'm really looking forward to receiving it from the publisher in January! I hope it's great!
~
The Seven Deaths of Evelyn Hardcastle by Stuart Turton
I love the idea of this Groundhog Day classic murder mystery!
~
Fear by Dirk Kurbjuweit
I really like how this one sounds like it's going to be one of those stories where it brings up a moral dilemma for you to make an opinion on. I love books that you can have debates on!
~
Unbury Carol by Josh Malerman
This doesn't really sound my like my usual read but I am interested in the plot! It sounds like something a bit different, and I did say in my 2018 goals post that I wanted to read books that were a little out of my comfort zone!
~
The Elizas by Sara Shephard
I'm looking forward to the first adult novel by the author of Pretty Little Liars! I hope there aren't too many hints of Young Adult writing in this one though!
~
Our Kind of Cruelty by Araminta Hall
After seeing this one on Netgalley, I was very excited. It sounds so sinister and creepy! I hope it's just as good as it sounds… I've already requested a copy from the publishers because I'm that eager to read it!
~
Baby Teeth by Zoje Stage
This is my newest find for 2018 and I'm so annoyed it's not coming out until July!!! Agh!!! It's "for fans of Good Me, Bad Me" – that's me!! I want this!!
---
So there we have it! Those are the novels I'm really looking forward to in 2018. I mean obviously, there will be loads more I'm interested in but these are the only ones I'm aware of so far.
What books are you looking forward to in 2018? Let me know in the comments!