I've decided to do something a little different on my blog today and make a post about me, rather than books!
In this post I'm going to be discussing some of the weird habits / quirks that I have. We all have them, and I love hearing about others so I thought I'd share mine. I've tried to avoid things that are pretty common, like picking the skin around your nails, constantly playing with your hair etc, because those aren't exactly weird.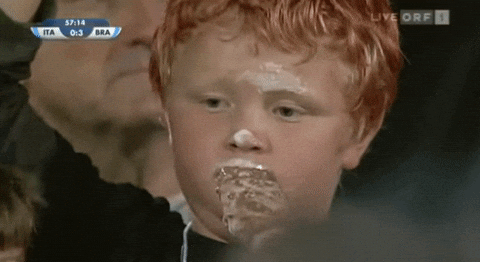 So, one of my main quirks, that my boyfriend and parents never fail to pick on me about, is that I can't / won't eat ice cream out of a bowl.
Can I explain why? No… I just don't think it tastes right when it's in a bowl.
I'm actually very fussy when it comes to ice cream in general. I like McFlurries, I like Mr Whippy ice cream from ice cream vans and I like Ben & Jerry's Cookie Dough… but that's about it. None of these taste the same if you put them in a bowl, they need to come in their natural form, whether that be in a little plasticy tub or a cone.
If I ever have to sit in the back of a car, I will always tuck my feet up so they aren't underneath the seat in front of me.
I have this irrational fear that if we have a car crash, the seat in front will fall onto my feet and I will be left with no toes, hence why I no longer put my feet under there!
I've actually been in a car crash, I was in the front, but my seat didn't collapse… so I have no idea where I've got this fear from!
This one isn't as strict as the other ones so far, but I like to organise my books in alphabetical order by author surname, and any series needs to be in order.
Currently, however, my bookshelf isn't big enough for all the books I have so I have a lot of piles of books which aren't in alphabetical order, but all the ones neatly organised are, and if I somehow find one that isn't in this nice order, I will sort it out immediately!
I need to sleep with the door shut at night. It also has to be as dark as possible.
My boyfriend sleeps with the door open, and I find that the WEIRDEST AND FREAKIEST THING EVER. All the badness can get to you so much easier if you leave them the door open! I think having to have my door closed when I go to sleep only started when I moved into my current house. I'm on the ground floor and it's the first door you come to when you come in through the front door, so it's always felt safer for me to have it shut at night, but I know I didn't always sleep with the door shut!
As for having to sleep in darkness, this only applies at night. I can sleep literally anywhere, if I'm tired and in the car, on a plane, on the train, sitting up watching tv etc, I will sleep. Doesn't matter what time of day it is, I can nod off at any point. But, if there is a light on when I'm actually putting myself to bed that light annoys the hell out of me and I won't be able to get to sleep easily with it on.
I jiggle my legs, constantly. Not so much like in the gif, more like I'm vibrating my entire leg… but if you type in jiggling leg into Google, you can imagine the kinds of gifs you get 🙃
My boyfriend hates this about me and when we're sat together, he places a firm hand on my leg as if to say stop-fucking-moving-your-leg-like-that. It's not just when I'm sitting either, it's also when I'm in bed too.
When I'm using scissors, I make a chewing motion with my mouth, in time with when I'm cutting something.
This is almost an involuntary thing, but I notice myself doing it every time I use scissors! Sometimes I catch myself and attempt to stop it, but it just starts happening again. This is also something my mum does, so I wonder how that got passed down.
What's weird, and what I've literally just discovered, is even looking at scissors going in a cutting motion makes my mouth want to chew too. Strange.
I am constantly picking under my nails. Not the skin around them (although I do that too), but actually under them where they meet the skin.
I just love the feeling of doing this. I never used to fiddle with my nails too much, until I started to grow them. The longer they get, the more satisfying running my other nails under them feels.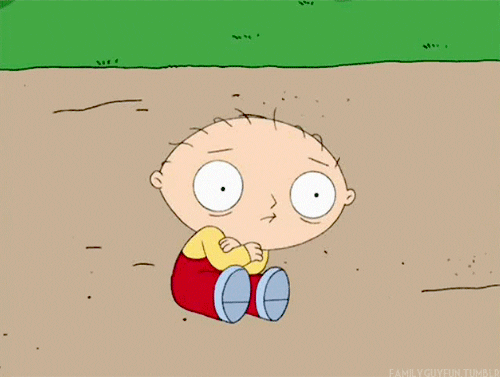 I rock back and forth, side to side, a lot. Even when I'm not listening to music.
The motion of it is comforting to me. When I was younger I used to roll my head from side to side to get to sleep and I think that's now progressed into full body rocking. It doesn't make me sleep anymore, but it definitely chills me out… I must look a little loopy doing it though.
I can't sit in an end of row seat at the cinema because it scares me.
This fear came about after that guy shot up people in the cinema dressed as the Joker. My stepdad has to sit on a row seat, so he can get up if he needs to, he doesn't like being confined to small space and hates bugging people to get out if he needs to pee, so whenever we go to the cinema as a family, I'm always close the end of the row, but tucked in a little bit, which I find comforting.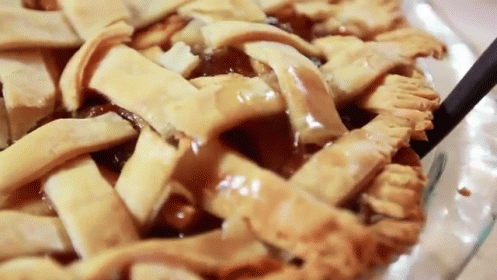 I eat all my desserts cold. Even if they're meant to be hot.
My family prefer cold dessert with cold custard, which is another thing my boyfriend finds really annoying and strange! Even if we buy a tart that says it needs to be cooked, we still eat it cold, it's just so much nicer!
So there you have it guys, you've got up close and person with me, and now know all about my weird habits / quirks / whatever you want to call them!
I'd love to hear about some of your own weird habits! (I told you I liked to hear about other people,s you must have known this was coming!) Do we share any of the same or similar weird quirks? Or do you find my quirks super strange?