I was tagged by the lovely Orangutan Librarian to do this fun book tag, so that's what we're gonna do today!
RULES:
Thank the person that tagged you 
Include ping-back to creator of tag (Icebreaker694)
Answer questions 
Tag other poor souls to do this 
Easy right?
Oh and only use books that you DNF as your answer hence the "to not to read" part
---
What book would you be willing to finish?
I am MORE than willing to finish this one. I originally put it don because I was reading it on my train journey into and from work and I just wasn't getting anything spooks from it because I was in such a busy environment. I need to book a day off and just spend it on my own, snuggled up in bed, reading this book.
A dystopian book you put down
This question is really specific! I haven't read many dystopians, and the ones I have, I've actually read, so no answer for this question.
A book that you didn't want to finish at all
I literally read 25 or so pages of this book and put it down. It's the dumbest book ever. Do not read.
A sequel you didn't read
This is a very recent DNF. I couldn't hack the second one from the "The Collector series".
A book you'll never pick up again
There is literally nothing you can do, apart from maybe threatening to kill my mum, to try and get me to read this piece of trash again.
A book with too much hype
I couldn't really find a book that has too much hype but this has done really well… for some reason. This novel was a full on cringey read.
A haunting read
I don't really get this one… but I've gone for a book that I guess was supposed to be scary…
A contemporary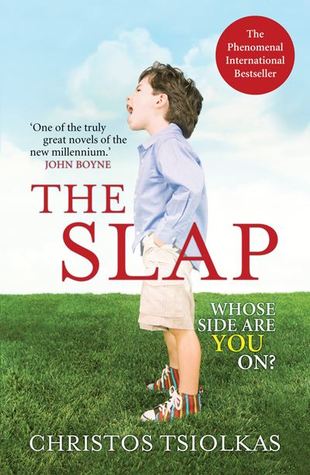 I'm honestly not even sure what "contemporary fiction" is, but Googling it, apparently it's a book that's pretty realistic, so I'll go for this one which is about a gathering where some guy slaps a child that's not his, and then there are several different reactions to it from each couple.
A book you were unsure of
I very almost gave up on this one because it drags a bit towards the middle, but I'm glad I didn't in the end, because I really enjoyed it overall!
---
That's all for this tag everyone! I hope you enjoyed seeing my answers and having a sneak peek into some of my DNF books.
I'm not going to tag anyone, because I'm such a tagging fiend and I'm probably pissing a lot of people off. But, if you like the look of this tag, consider yourself tagged by me!