Hello everyone! Today, we're getting to know the lovely Mikaela from the Well-Thumbed Reader!
I've been following Mikaela from early on in my blogging life. She has a fantastic blog full of intriguing and thought-provoking discussion posts, as well as book reviews and the occasional tag post. Mikaela is very opinionated and open, which is so refreshing to see, if you're up for a debate (not argument!!!), be sure to head on over to her blog!
So, without further ado, let's meet Mikaela!
---
Tell us a little about yourself!

Just a 16-year-old bookworm and book blogger that has a penchant for reading too many books, then scrambling to make time for literally everything else.
Don't forget to follow Mikaela on her social media's: Twitter and Bloglovin'!
---
Questions & answers
When did you start your blog and what made you decide to start blogging?
I started blogging late in December of last year! I was actually planning on starting the first of January, but I was so excited I went ahead and did it earlier. I was stalking around a lot of blogs around that time, and I think seeing all of Cait @ Paper Fury's posts was what finally pushed me to launch my own.
You write a lot of discussion posts, how do you come up with the topics for them all, and which has been your favourite so far?
I honestly don't even know how! I think most of these either are inspired by other discussion posts I've seen from some of my favorite bloggers, or I've had the topic on my mind even before I entered the blogosphere, and now I finally have a place where I can empty my thoughts! If I had to choose one that was my favorite, it'd probably be the one where I asked if the book blogging community was too clique-y. I introduced my first ever blogging project then, and it inspired a lot of conversation! I got my favorite comment from that post.
What is your favourite book genre?
Definitely mysteries and thrillers. I haven't regretted the decision of getting into the genre last year.
What is your most recent 5 star read and why did you love it so much?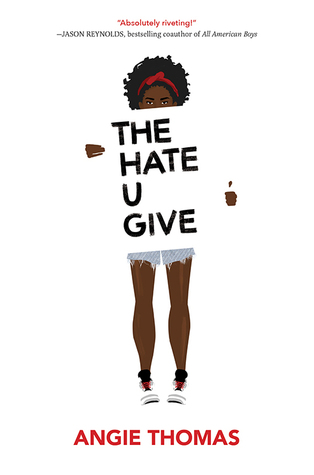 This will probably change by the time this goes up, but at the moment, it's The Hate U Give by Angie Thomas! I just loved how much family was emphasized in this book, and I absolutely loved how everything was handled, since as a black girl, the Black Lives Matter movement is something that matters to me. Not to mention that Starr is probably the best protagonist I've ever read about because she's just so realistic and real. I related to her a lot.
What book or series could you read over and over again without growing tired of?
Just one? Ooh, probably the Unwind Dystology by Neal Shusterman. It's probably my favorite series of ever, and I could read it over and over again and still find something to pick apart or learn. It's such a clever series and so well done.
Are there any really popular books that you don't like?
Yep! The Shatter Me trilogy, the Mara Dyer trilogy, the Winner's trilogy, the Darkest Minds trilogy. For thrillers, my biggest one is probably The Kind Worth Killing by Peter Swanson! I haven't met one person who hasn't loved that book.
Do you have any bookish pet peeves?
Ooh, so many! I actually have a post coming up about it! But, I think the ones that stand out to me the most are douchebags for love interests, insta-love, and when plot twists in thrillers are crazy just for the sake of being crazy and have no real credibility or evidence for them.
Do you carry a book with you at all times?
Oh, yes! I read primarily e-books, and I'm never one without my phone! It's probably why I love them so much!
What's your opinion on secondhand books?
I personally have never bought a secondhand book because I personally prefer my books brand new, but I know there are some people who absolutely love them! Honestly, it doesn't matter what format a book is as long as you're reading!
What's the best piece of advice you would give to newbie bloggers?
My best piece of advice would be to comment, comment, comment! I actually didn't even have social media when I started out, and the way most people found my blog was through commenting on other people's blogs! And also, be patient. I'm terribly impatient myself, and I remember almost giving up in my first month because I felt like no one was reading what I published, but I'm glad I stuck with it because I don't regret a thing!
---
So there we have it! I hope you've all enjoyed getting to know Mikaela as much as I have! Thanks so much, Mikaela, for being part of this collab, it's been fun!
Don't forget to visit her blog and follow, along with her other social medias.
That's all for now folks xo