Very exciting times over here at BookBum! I've only gone and collaborated with The Book Princess herself! Me and the lovely Mandy have collaborated on making this new, fun book tag all around Disney Princesses!
This tag was super fun to make because picking new and unique subjects for each Princess was a challenge but exciting! It's safe to say that Mandy had some way better ideas than me, being the Book Princess that she is!
Anyway, let's get on with the tag!
---
We politely ask that you:
Mention where you saw the tag/thank whoever tagged you
Tag me and Mandy with our posts so we can check out the wonderful Princess fun throughout the blog world (Mandy's link & Zuky's link)
Play a game of tag at the end!
---
Snow White
This Book (like the Movie) Started It All
Favourite Debut Book From an Author 
I've talked about my favourite debuts a lot on this blog, so I'm sure you all knew what was coming with these answers! These are just a couple of my favourite debuts! I probably have a million more I could use for this answer, but these are my go-to debuts!
Cinderella
A Diamond in the Rough
Just Like Cinderella, You Either Didn't Expect Much Out of This Character in the Beginning But they Turned Out to Be a Total Gem 
I really wasn't expecting to like Simon, from The White Road so much, but for me, he turned out to be a total gem! I really, really loved his character by the end of it!
Aurora
Sleeping Beauty
A Book That Makes You Sleepy or Just Could Not Hold Your Attention
I really tried to get on with Vernon God Little because my mum had recommended it but I found it too weird and I couldn't read more than a couple of pages of it at a time!
Ariel
Under the Sea
A Book With a Water/Ocean Setting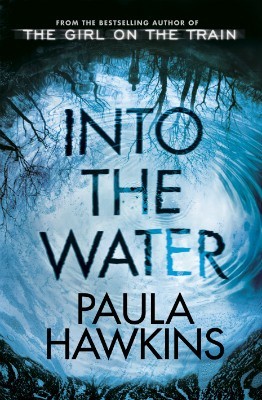 I just received Paula Hawkins latest book in the mail, Into the Water! I'm not sure if this is actually based around water / has a water setting, but I thought it was a good enough fit for this one!
Belle
Beauty and the Books
Name a Book With the Best Bookworm/Book Lover
Yay for Matilda! When I was a kid I always, always wanted to be like Matilda, not only was she a bookworm, she can also move things with her mind! Ugh, so cool.
Jasmine
The Thief and the Princess
Name Book with an Unlikely Love Story (Either in Terms of Romance or a Book You Didn't Expect to Love So Much)
I never thought I'd be so into a sci-fi romance novel like Dark Matter but here we are! I love this book! This is one of my all time favourite reads!
Pocahontas
The Real Life Princess
Name a Book that is Based on a Real Life Person You Want to Read/Have Read
Helter Skelter is another book I talk about a lot on this blog. This one is all about the madman that is Charles Manson, and it tells the story of how he managed to brainwash a group of people, his Family, and make them kill for him.
Mulan
The Princess that Saved Her Country
Name the Fiercest Heroine You Know
I don't feel like "fierce / strong female leads" are a thing in the genres I read as much as they are in YA, but I'm going for Scout Finch from To Kill a Mockingbird. She is seriously cool and sassy and even when she's grown up in Go Set a Watchman, she's still cool and fierce!
Tiana
The Princess With The Coolest And Most Diverse Crew
Name a diverse book whether it is a diverse set of characters (like Tiana's group of Naveen, Louis, Ray, and more) or just diverse in general
My diverse pick is going to be something on my TBR! I really can't wait to read A Brief History of Seven Killings! I've heard it's so dark and gross lol, love it!
Rapunzel
Let Your Longggggg Hair Down
Name the Longest Book You've Ever Read
Technically, Helter Skelter is my longest read book, so I've gone for the one below that, which is The Truth About the Harry Quebert Affair, coming in at 643 pages. Not huge, but reasonably large.
Merida
I Determine My Own Fate
A Book Where There is No Love Story/Interest or Isn't Needed
Queue basically every single book I read… I'm going with a favourite though, which is The First Fifteen Lives of Harry August which just blew me away when I read it! No romance required.
Anna/Elsa
Frozen Hearts
A Book in a Winter/Cold Setting
My brain is 100% scrambled right now (I just typed a "&", "$", and "£" before I managed to get the % symbol) and I can't remember if Mercy Snow was set in an icy town or whether I just think that because of the title… I'm going to go with, yes, it was cold and snowy!
Even if it wasn't, this is a great literary fiction book and you should check it out!
Moana
How Far I'll Go
A Character That Goes on a Journey
You didn't really think I was going to complete this tag without mentioning The Last One, did you? Our main character Zoo goes on a mental and physical journey in this book, so it's a perfect fit for the category, plus it's an amazing book!
---
There we have it! The New Disney Princess Book tag! I hope you all really enjoyed reading it!
Huge massive thank you to Mandy for not shunning me when I popped up in her Goodreads Mail like "YOU WANNA MAKE A PRINCESS TAG?!?!?!?" This was really fun to do and you kept me going through my blasted tonsillitis with all your lovely messages! If you're not already following Mandy, stop what you're doing and go follow her blog! She is the coolest and sweetest girl, and her posts are a lot of fun!
Right, so now we have two people creating 1 tag, which means 2 lots of tagging to do! Me and Mandy have split all you lovelies up into two lists for each of us so we didn't get any cross over!
Tags!
Lois @ Lois Reads Books // Inside My Library Mind // Matxi Reads Books // Nicki @ The Secret Library // The Book Cover Girls // JessicaMarie493 // Kayyreads // Birdie Bookworm // Misty @ Misty's Book Space // Sarah @ Between the Pages // May @ Forever and Everly // Alex @ WhimsyPages // Thrice Read // Deanna Writes About // Susan Loves Books // Lee @ Golden Pink Journal // Tiana @ The Book Raven // Chaotic Everything