I saw this tag post over on Thrice Read's blog and I thought it looked like fun, so I decided to give it a go!
---
DO YOU GET SICK WHILE READING IN THE CAR?
I thought this was a definite yes, but I was reading i the car the other day, I was fine, so it's just sometimes. I think it depends on the driver lol.
WHICH AUTHOR'S WRITING STYLE IS COMPLETELY UNIQUE TO YOU AND WHY?
Stephen King. I feel like that's why some people don't like his work. He has quite a specific way of writing, which I personally love!
HARRY POTTER SERIES OR THE TWILIGHT SAGA? GIVE 3 POINTS TO DEFEND YOUR ANSWER.
Neither? Young Adult, magic, over-hyped.
DO YOU CARRY A BOOK BAG? IF SO, WHAT IS IN IT (BESIDES BOOKS)?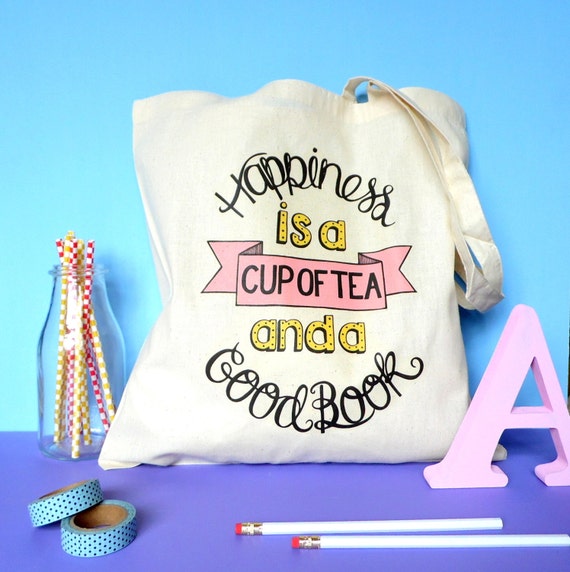 I carry this tote bag around with me. It was a gift from a friend for my 20th birthday, how cute though?! I don't have it with me all the time but I'd call this my "book bag".
(Click on the pic to go to the Etsy page. The creator has a load of different bags too!)
DO YOU SMELL YOUR BOOKS?
I almost feel weird for saying no to this question. I feel like bookish people always smell books… but not me.
BOOKS WITH OR WITHOUT LITTLE ILLUSTRATIONS?
I think only some books suit little illustrations, but I do like them when they're there at the beginning of a chapter. I don't think they work in mystery, crime and thriller books but they're nice in historical fiction and I quite like little creepy pictures in horror novels too.
WHAT BOOK DID YOU LOVE WHILE READING BUT DISCOVERED LATER IT WASN'T QUALITY WRITING?
Tampa by Alissa Nutting. I loved it when I read it, and don't get me wrong, I still have fond memories of reading it cause it was my first risqué read (lol) but it's very crass and gross, tbh.
WHAT IS THE THINNEST BOOK ON YOUR SHELF?
Other than books classed as "short stories" Rosemary's Baby is probably my smallest book at 229 pages (I could be wrong tho, my shelf is a mess and I can't see all the books!)
WHAT IS THE THICKEST BOOK ON YOUR SHELF?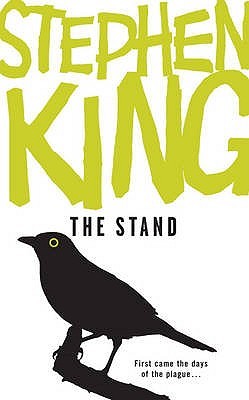 The Stand by Stephen King, is by far, the largest book I have on my shelf! My edition has 1440 pages… it's a mammoth of a book!
WHEN DID YOU GET INTO READING?
Just after I finished secondary school was when I really got into reading, as in more than just a couple of books every so often.
WHAT IS YOUR FAVOURITE CLASSIC BOOK?
Does To Kill a Mockingbird count? Cause if yes, then that!
IN SCHOOL WHAT WAS YOUR BEST SUBJECT?
English! I loved studying literature… even if it was shit like Pride & Prejudice and Wuthering Heights.
IF YOU WERE GIVEN A BOOK AS A PRESENT THAT YOU HAD READ BEFORE AND HATED, WHAT WOULD YOU DO?
Be honest with the person that gave it to me and hope they still had a way of returning it or maybe just see if I could exchange it in a local book shop.
WHAT IS YOUR FAVORITE WORD?
It's fun to say.
ARE YOU A NERD, DORK, OR DWEEB? OR ALL OF THE ABOVE?
Dork, probably.
VAMPIRES OR FAIRIES? WHY?
I guess fairies, cause they're (mostly) always beautiful, even if they are little shits like the ones in Labyrinth.
SHAPESHIFTERS OR ANGELS? WHY?
Errrrm… Shapeshifters? Because they can change themselves and that's kinda cool…
AND FINALLY: FULL ON ROMANCE BOOKS OR ACTION-PACKED WITH A FEW LOVE SCENES MIXED IN?
Ewwww, no romance, please! I don't like full on romance books, but I also really hate when there is an unnecessary love subplot in mystery, thriller books! So neither.
---
Like Thrice Reads, I didn't actually get tagged in this one, so I'm going to leave my tags open too!
Feel free to do this if you want to! It was a unique tag, for sure.