Sophie @ Blame it on Chocolate tagged me in this post, so thanks so much to her! If you aren't already following her blog, then stop what you're doing and go over there right this very second!
Over on Sophie's blog, this is a very series orientated post, but I'm not really into many series, so I'm going to attempt to answer these questions with standalone novels! Here we go!
---
TOTALLY SHOULD'VE GOTTEN A SEQUEL
I would super duper love it if The Last One by Alexandra Oliva got a sequel!
SPOILER: I'd love to have a book about Zoo's husband trying to find her!
TOTALLY SHOULD'VE GOTTEN A SPIN-OFF SERIES / BOOK
I wish there had been a spin-off from Behind Closed Doors by B A Paris that entailed how Jack became the way he was in more detail and then his perspective of his and Grace's relationship.
AN AUTHOR THAT TOTALLY SHOULD WRITE MORE BOOKS
Rena Olsen! How could she leave us hanging after her incredible debut The Girl Before!? I want more Rena, and I want them now!
A CHARACTER THAT TOTALLY SHOULD'VE ENDED UP WITH SOMEONE ELSE
Erm… I don't really read books about relationships, and if they have them then there is never another option for the person to have… aka no love triangles! So I can't answer this one, sorry… here's a funny dog gif instead. TOTALLY SHOULD'VE ENDED DIFFERENTLY
If The Girl Before by JP Delaney had ended differently, it could have been a better book, but it was predictable and disappointing.
TOTALLY SHOULD'VE HAD A MOVIE FRANCHISE
*COUGH COUGH COUGH* I'm still waiting on a Chaos Walking movie trilogy.
TOTALLY SHOULD'VE HAD ONLY ONE POINT OF VIEW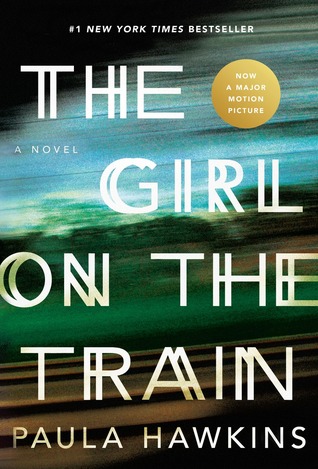 I would have preferred it if The Girl on The Train by Paula Hawkins had less POV switches, but I can't think of a book that I wish hadn't had any POV changes.
TOTALLY SHOULD'VE HAD A COVER CHANGE
I hate the cover for Sometimes I Lie by Alice Feeney. I get what it's trying to do but it just sucks!!
TOTALLY SHOULD'VE KEPT THE ORIGINAL COVERS
I may be wrong about the order of the book covers for Room by Emma Donoghue but hey ho, it's a cover change I don't like. No 1 is minimalist and eerie, and then no 2 comes along and looks like total cheese, rubbish! The no 3 is a film poster for a book cover which is MY BIGGEST BOOK BUGBEAR!
TOTALLY SHOULD'VE STOPPED AT BOOK ONE
Diamond should have stopped with The Teacher and then gone on to something standalone and good. The Secret sucked.
---
Tags tags tags!
Annie @ The Misstery // Lois @ Lois Reads Books (sorry for all the tags!) // Nicki @ The Secret Library // Holly @ Nut Free Nerd // Inge @ The Belgian Reviewer // Mandy @ Book Princess Reviews (I'm like 99% sure you've probably already done this!)