This tag has been a long time coming! I was tagged by two lovely bloggers to do this tag.
Blogger no 1 is the mother of this tag! The fantastical Tiana @ The Book Raven! Thank you so much for tagging me in your first ever tag creation! ❤
Blogger no 2 is my tag buddy Mandy @ Book Princess Reviews. Mandy knows how to hook a girl up with a tag post! Thank you for keeping my blog busy! ❤
---
The Rules: 
1. Thank the lovely person who tagged you, spread the love!
2. Mention me Tiana @ The Book Raven as the (insert adjective here) creater of this book tag!
3. Use the original tag image in your post. (However, Feel free to add whatever other graphics your heart desires!)
4. At least tag 1 fellow blogger for this tag. Even if your like me sometimes and feel a bit lazy
5. List the rules
---
"NO IDEAS BUT IN THINGS" A BOOK COVER THAT PERFECTLY EXPRESSES THE NOVEL INSIDE IT
Dark Tales by Shirley Jackson. This probably seems weird but I think the cover of this short story collection is perfect! Jackson's writing is always about mundane middle class lives that go wrong / have something spooky happen to them. So, a black cat is not only synonymous with witches (spooky) it's also a very mundane (no hate!!!) pet to have as it's so common, and then there is the big shadow (spooky!) and then the sneaky peak of the eyes of the cat through the slit of light, which is mysterious and also a little bit ominous, which totally represents the spooky twist we find in every one of Jackson's stories.
Well… that's what I thought anyway!
"Dark and Lovely" A book cover that is so creepalicious you just want to eat it up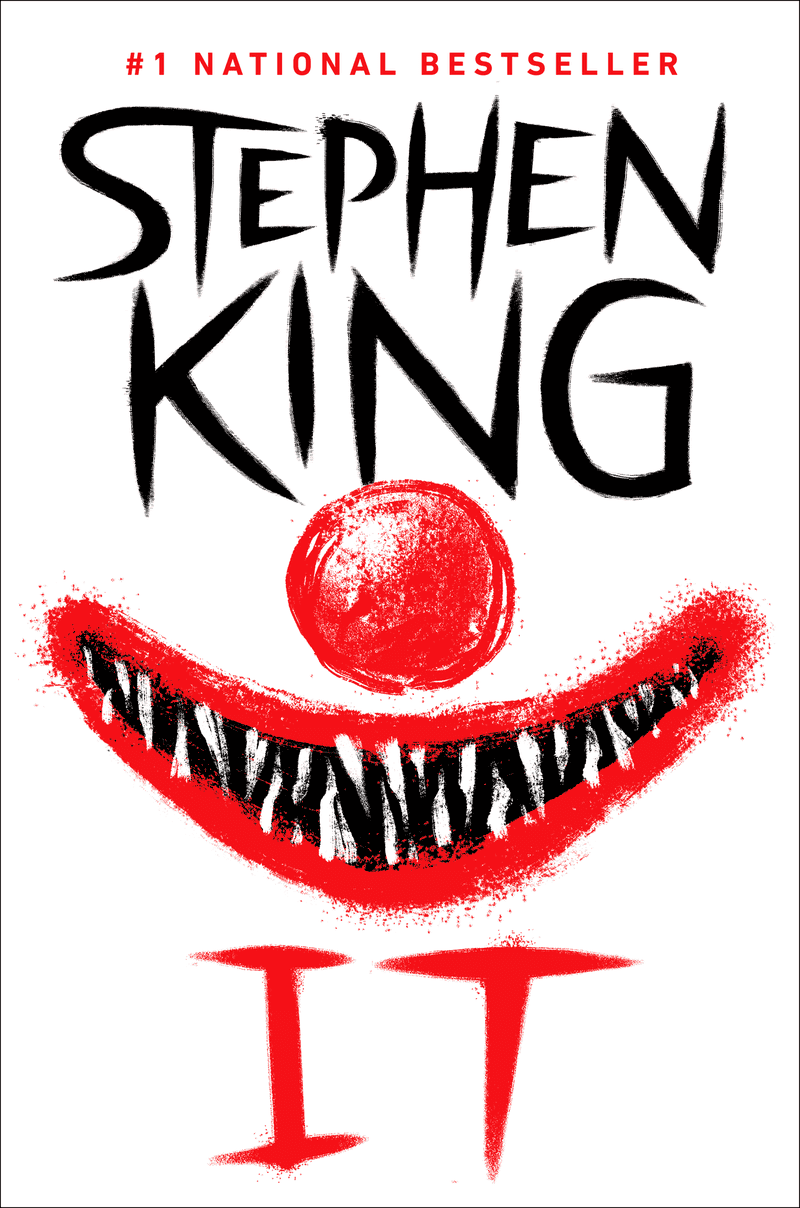 It by Stephen King. I need this cover for It. I refuse to buy the book until I get this cover!
"SUGARY SWEET" A CUTE COVER THAT IS SO FLUFFY YOU WANT TO GIVE IT A HUG
Homegoing by Yaa Gyasi. Can I just say, I only read horror, crime and thriller books so finding a "cute" book cover is so hard. I love the colour palette and design work on this cover though!
"THE SIMPLE AESTHETIC" A BOOK COVER THAT STUNS WITH THE MOST MINIMALISTIC OF DESIGN
The Watcher by Ross Armstrong. So, ignoring the big red sticker, this simplistic design really draws in your eye!
"COVER ENVY" A BOOK COVER YOU WISH YOU HAD ON YOUR SHELVES, BUT DON'T YET
The Night Ocean by Paul la Farge. Look at it! Ugh, so pretty, but ugh, £20.
"TRAVELING ABROAD" A BEAUTIFUL BOOK COVER FEATURING A COUNTRY OUTSIDE OF YOUR OWN

The Lonely City by Olivia Laing. New York on the cover, and not glamourous NYC. I like the realness & grittiness of this pic.
"THE COLOR WHEEL" A COVER THAT SHOWCASES ONE OF YOUR FAVORITE COLORS 
Dolores Claiborne by Stephen King. On my screen I'm seeing this cover as a really vibrant hot pink cerise shade. Pink is my favourite colour and I like this shade of it! I don't know if this is an actual released book cover or just someone's freelance work, but I love it!
"SWITCHING GEARS" A COVER CHANGE YOU ABSOLUTELY ADORE 
I actually really like both these covers for My Sister's Bones by Nuala Ellwood, but I prefer the second one because it fits in with the tone of the book so much better.
(I don't absolutely adore this cover change but I couldn't think of any cover changes I love, only cover changes I hate!)
"OLDIE BUT GOODIE" A FAVORITE COVER OF YOUR FAVORITE CLASSIC

Of Mice and Men by John Steinbeck. I guess this is more of a "modern classic" but are we seeing this?! It's so rustic and vintage feeling!
(UPDATE: I just re-read the question and this isn't my favourite classic… I've never even read it)
"And the Winner is…" Which book cover mentioned above is your favorite?

Seeing double? Sorry! I love this cover though ❤❤❤
---
Tags tags tags!
Lois & David // Inside my Library Mind // Ignited Moth // Keeper of Pages